Joseph Parker refuses Tyson Fury's generous offer
Publish Date

Wednesday, 31 January 2018, 5:20PM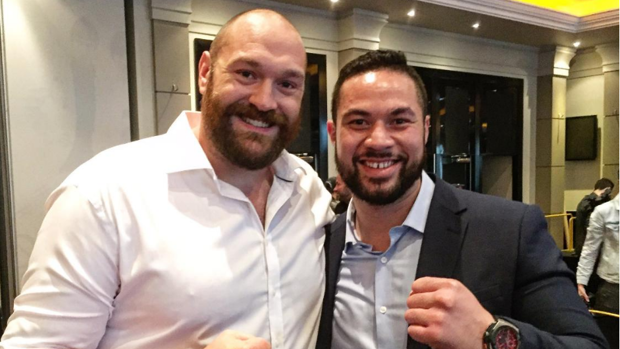 Our Kiwi WBO heavyweight champion Joseph Parker is going to be sticking to his own training team when it comes to sparing. Tyson Fury has offered to be Joseph Parker's sparring partner in the lead up to the unification fight against Anthony Joshua.
According to Parker's camp, they are not convinced that the Briton offers much in terms of similarity and insight into the type of fight he will expect when he comes up against Anthony Joshua.
Anthony Joshua's new training regime in the lead up to the Parker fight
Anthony Joshua has these words for Parker's mum
Parker has said although he appreciates the support he is happy with the sparring partners that he currently has. "Tyson Fury's a great guy, but with all due respect to him, I don't think he's the right person to be sparring with because he moves around well for a big guy and he doesn't come forward, and he's a lot taller".
Parkers camp is wanting someone to come out and throw everything at Parker in sparring, Fury is known as a smart fighter, good at moving and doesn't take a lot of punches.
They aren't completely ruling him out, but they won't be bringing him in as a sparring partner, but more as a person who has experience. Someone who's been there and done that already.
Eeeeek! It's getting closer!!