New, BIG Lime scooters are on the way
Publish Date

Monday, 19 August 2019, 4:34PM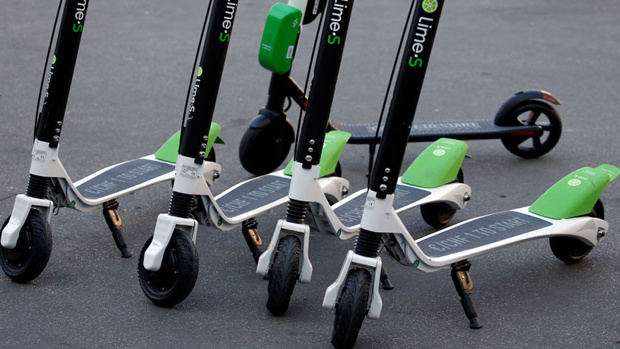 Lime are set to drop their latest, third-generation e-scooters in Auckland.
The US-based company can't give an exact date for a mass rollout, but its NZ public affairs manager Lauren Mentjox says G3s have just been released in Berlin, with other cities to follow shortly.
The New Zealand Herald got a sneak preview of the G3 on Auckland's Viaduct this morning.
The first thing you notice is that in many ways, the G3 is bigger and chunkier than the current scooter on Kiwi streets, the G2.5.
There's a bigger baseboard, the size of the wheels has been boosted from 8-inches to 10-inches, and spring suspension has been replaced by mountain bike-style shocks.

Photo / NZ Herald
The net effect is a smoother, easier ride.
Bigger wheels and better suspension should also mean you're less likely to spill - though Mentjox maintains the G2.5 was perfectly safe (earlier this year, it did suffer a braking issue that saw the council temporarily remove Limes from Auckland streets).
The new Lime is also noticeably heavier - 22.5kg to the current model's 17kg.
But it has the same top speed - 26kph.
And it's range is actually boosted from 22km to 40km on a single charge, thanks to a larger battery (both range and speed depend on terrain and other conditions).
The battery also moves from the stalk (where the CCU or central control unit is located) to under the baseboard - allowing for a lower handlebar design. Where Lime's handlebars used to be set high, they're now on the same level as rivals Flamingo and Wave.
The G3 also features a larger display, upgraded to colour, which can relay messages such as when you're being automatically slowed down because you're in one of the new speed-limited areas (currently, alerts come through the app on the rider's phone).
Fingers crossed the new model will save you 'carking-it' on a Lime next time! 😂😂