KFC is set to release a 'vegan chicken'?!
Publish Date

Tuesday, 27 August 2019, 11:39AM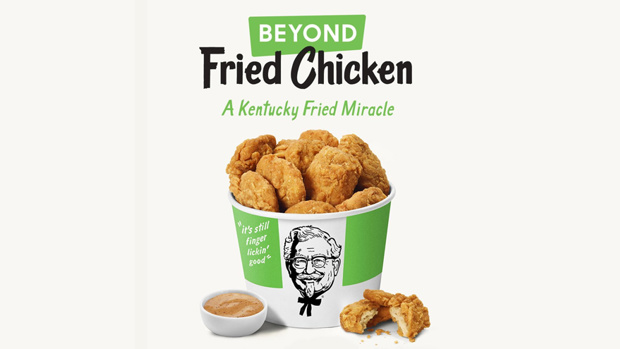 KFC has revealed that they are set to release a 'vegan chicken'. 
The fast food chain in the US announced that they would be trialling their meat-free alternative chicken in Atlanta, Georgia from tomorrow (August 27) onwards. 
The 'vegan chicken' is being called 'Beyond Fried Chicken', referencing the partnership with Beyond Meat - a fake meat company who entered the market earlier this year. 
According to Buzzfeed, the fast-food outlet will offer Beyond Fried Chicken in two ways. Once as a nugget with a dipping sauce, and another as a boneless 'wing' with either Nashville Hot, Honey BBQ or Buffalo sauce. 
The chicken is reportedly 100% plant based, but the fast-food restaurants will still prepare it in a fryer which also cooks actual chicken - so vegans, be aware! 
No word yet on whether we'll get the vegan chicken in Aotearoa, but we're not too sure on the alternate meat situation just yet...