Game of Thrones star reveals TESTICLE got stuck during filming!
Publish Date

Tuesday, 16 April 2019, 5:10PM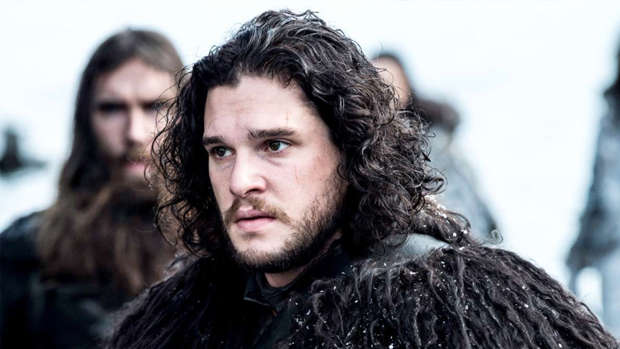 Kit Harington, Game of Thrones' Jon Snow has revealed a surprising death-defying moment during the filming of the super-popular TV show.
The filming of the show often required a large amount of rigging and green screen work and riding a 'buck', which is somewhat like a mechanical bull. 
A behind-the-scenes video, Game Revealed, has been released by HBO and shows some of the best bits of the filming of the show. 
Kit Harington explains in the video series that a rather uncomfortable part of his body got stuck during a filming of one of the scenes on the mechanical bull. 
"Buck work is not easy. I think what sums up the buck for me was there was a bit where Jon almost falls off," Harington said in the video below. "The dragon swings around really violently, like this, and my right ball got trapped, and I didn't have time to say 'Stop!' And I was being swung around."
"In my head, I thought, 'This is how it ends, on this buck, swinging me around by testicles, literally,'" Harington laughed. "Sorry. Probably too much information."
All guys feel your pain right now, Kit! 😂😂