Fijian rugby player taken by surprise by rouge rugby ball to the head
Publish Date

Friday, 4 October 2019, 8:20PM
Video thanks to Spark Sport
Fijian prop Manasa Saulo has made headlines when he was hit in the head with a ball coming in hot straight from the scrum.
The hard pass came from half-back team mate Frank Lomami.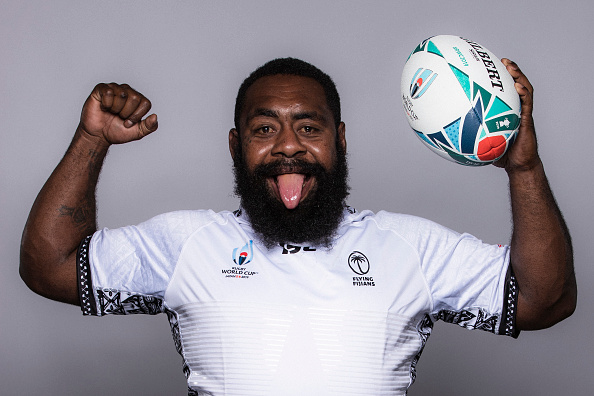 Manasa Saulo - Photo / Getty Images
As unfortunate as the ball to the head was, the Fijian tighthead prop was in fact standing right between the ruck and the first five.  Possible lessons to be learnt around positioning and watching the play.
But it wasn't all bad news for Saulo, with Fiji making their mark, beating Georgia with the final score 45-10.
It's Fiji's first win of the tournament after a loss to Australia followed by a devastating defeat to Uruguay.