Aussie comedian banned over racist video about New Zealand
Publish Date

Friday, 4 May 2018, 10:02AM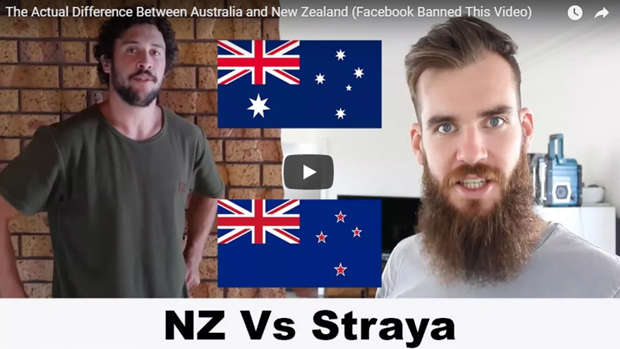 Everyone knows New Zealand and Australia have always had a little rivalry. We like to think New Zealand is quite light-hearted in the way we go about our banter with the mighty Aussies.
Not so long ago this hilarious video was made...
An Aussie comedian, who goes by the name Isaac Butterfield released a similar video titled 'The actual difference between Australia and New Zealand'.
Except his was nothing like the New Zealand one, in fact, he's now been banned from Facebook.
The video is preeeeeeetty outrageous. Watch it below.
Wow, someone doesn't understand the meaning of 'joke'.