50 Cent and Snoop Dogg troll Oprah after she falls over on stage
Publish Date

Tuesday, 3 March 2020, 6:33PM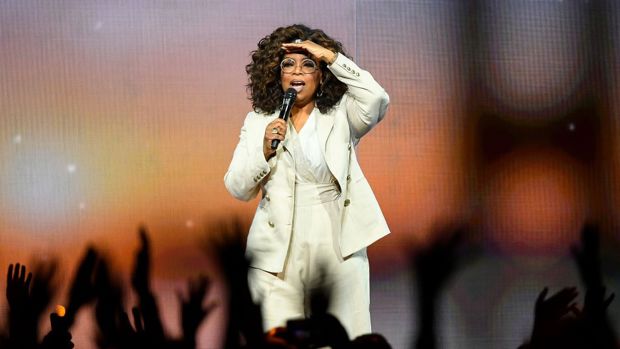 Oprah Winfrey was 'ironically' talking about balance when she lost her own during the latest sold-out stop of her national tour.
The media mogul - who has been trekking across America for her 2020 Vision: Your Life in Focus tour - experienced the onstage mishap in front of a packed audience at The Forum in Los Angeles over the weekend.
"Balance doesn't mean all things are equal or at peace at all times," she said, before tripping over her feet and crashing to the ground.
But that didn't stop anyone from trolling her. 50 Cent took to social media to mock Winfrey, saying "what the f**k happen here, 🤦‍♂️😆michael jackson's ghost trip her."
Snoop Dogg chimed in on the incident too, commenting saying "Michael and kobe blew a gust of wind. balance". 
Photo / Twitter