Cardi B just disrespected Nicki Minaj is the worst way...
Publish Date

Sunday, 30 September 2018, 2:40PM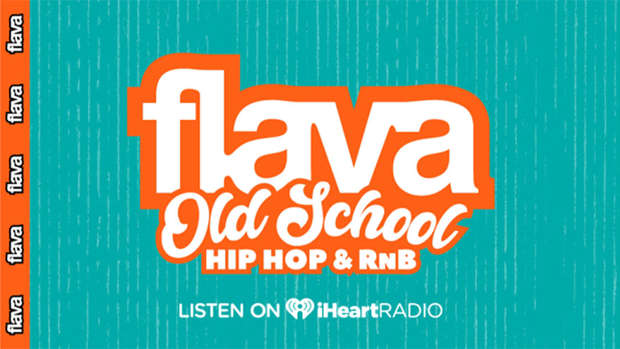 One got dumped — the other got lumped.
Cardi B was spotted with Meek Mill on Thursday night, uniting Nicki Minaj's ex and her rival.
The duo posed for pictures together at the Billboard 2018 R&B Hip-Hop Power Players event in New York City.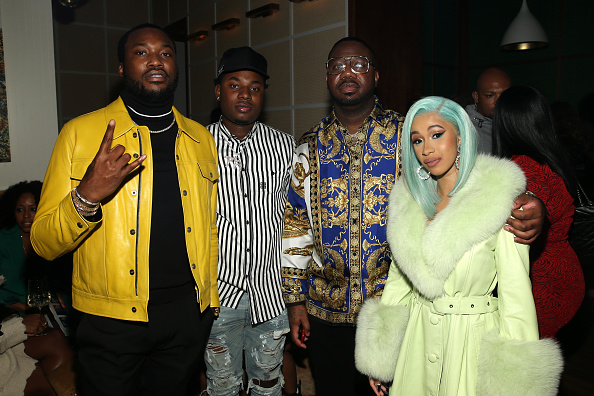 Photo / Getty
Cardi looked fantastic in a lime green trenchcoat with thick plush fur lining the sleeves, collar and lapels.
Thankfully — as far as organizers and perhaps security personal were concerned, Nicki herself was not present. 
The last time she and Cardi were in a room together was at the plaza Hotel during New York Fashion Week earlier this month, and it did not end well.
READ MORE: 
The former stripper threw her Gucci heels at Nicki at the Harper's Bazaar Icons bash, and was filmed launching herself at the Super Bass hitmaker and screaming at her as bodyguards tried to hold her back.
Cardi emerged from the bash with a huge bump on her temple after apparently being elbowed by a member of security.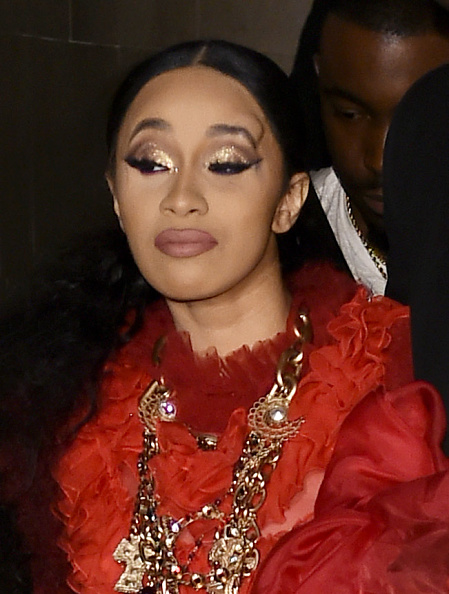 Photo / Getty
READ MORE: 
After the fight she claimed she was angered by Nicki allegedly trying to sabotage her career and speaking badly about her daughter, Kulture.
Nicki subsequently described the incident as 'mortifying'.
'I was mortified ... I could not believe how humiliated I felt .... how we - and I use the term 'we' loosely - made ourselves look,' she said. 'I would never discuss anyone's child. It's so sad for someone to pin that on me.
'I would never talk about anyone's child's or parenting, I don't give a s**t. It's so crazy to me that people always need to make Onika the bad guy. if you're right in whatever you're doing, you don't ever have to make someone into the bad guy.
This article was first published on dailymail.co.uk and is reproduced here with permission.