The internet is losing it once again with Snoop Dogg and Martha Stewart's latest ad
Publish Date

Tuesday, 25 May 2021, 1:00PM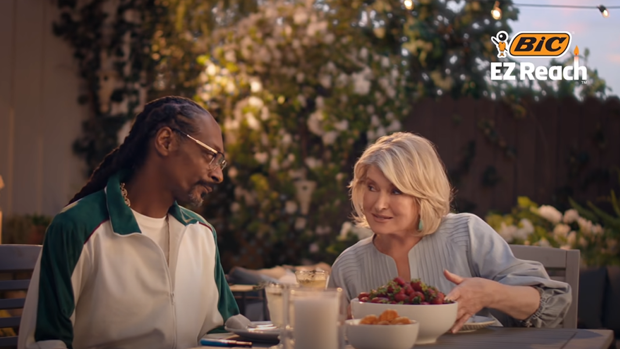 Name a more iconic duo... Snoop and Martha Stewart are back again with an ad campaign for 'Bic Lighters' and the internet is cracking up!
Advertising the lighters as "good for hard to reach places, and so much more" the advert is full of innuendos which make it pretty obvious as to what else the lighter can be used for. 
The ad features Snoop Dogg and Stewart lighting a candle while using the EZ Reach lighter. Snoop Dogg jokingly asks Stewart "to share a bowl", but she pretends not to understand...
 Snoop then explains how the lighter is "perfect for hard to reach places" while Martha adds how it "keeps your fingers away from the flame". 
Watch the vid above for a good laugh, and see if you can pick up exactly what Martha and Snoop are putting down.