Swiss feat. Jsqze – Island Kings
Publish Date

Tuesday, 23 April 2019, 9:46AM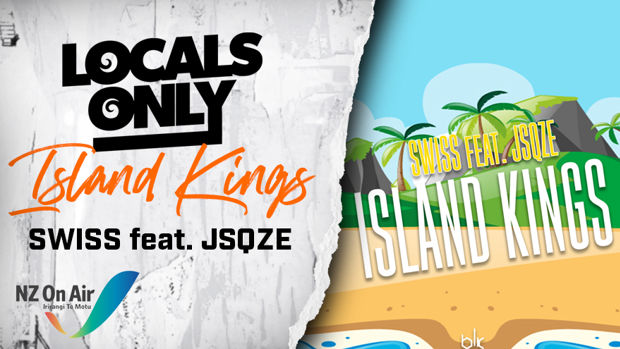 Inspired by the upcoming NZ film, Brown boys - Islands Kings is the brand new single by Swiss set to release worldwide on April 26th on BLK Entertainment.
Swiss is known for the love influenced messages in his music but he has taken a whole different love approach on Island Kings - The love for his pacific island heritage. Inspiring young pacific Islanders, more so young males, to not only chase their dreams but to have an understanding that they are capable of achieving success strictly based on the way they see and carry themselves.
With a feature from Brisbane based artist, JSQZE and production from the "Remix King" DJ NOIZ, it adds a almost summery feel-good element to such a strong message and there's no better way to get the message across than to have it feature as the theme song for the NZ film, Brown Boys which premieres, May 2nd.
A prolific singer/songwriter of Tongan descent, who was born in Lower Hutt, NZ and raised in Brisbane, Australia and currently residing in South Auckland.
Swiss took the International reggae scene by storm when he burst onto the scene in 2012 with his debut single Slow wind before signing to iconic record label - Dawn Raid Entertainment in April 2012. 
After the successful releases of the Mr Slow wind EP (2012) and Lucky Man album (2013), Swiss then parted ways with Dawn Raid to further his growth as an artist before launching his own independent record label, BLK Entertainment in 2015.
In 2019, Swiss is now an established artist and label CEO, with an even broader catalogue under his belt and continues to set stages a light all around the world as well as building a platform for young aspiring artists to live out the dream that he once dreamed.