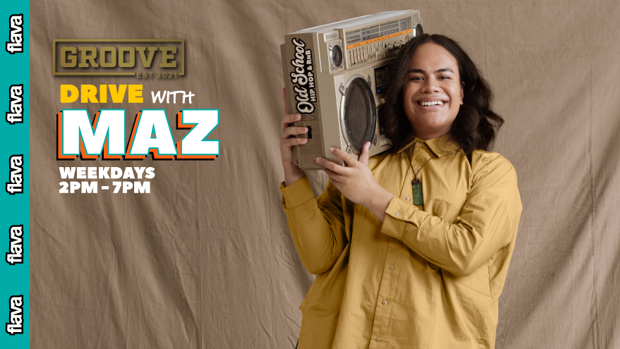 2PM - 7PM WEEKDAYS
Flava Drive with Maz.
It's only thee freshest radio show in the land, hosted by a little ol' kid from South Auckland!
Tune in weekdays for a bomb playlist of throwback jamz for your drive home. I've got your daily dose of showbiz, sport and spiels about my crazy as life.
Beware, my laugh be giving hyena like those ugly looking things from The Lion King.
Drop a text on 8200 for requests or to join in on the bantz!
Flava Drive with Maz is brought to you by Groove Bar - the coolest little bar in Kingsland, Auckland!