#WATCH: The dance video outside Maccas that's going VIRAL
Publish Date

Monday, 12 November 2018, 4:53PM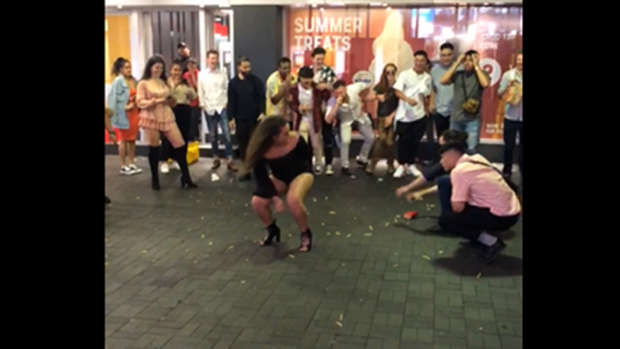 A video of a woman twerking on the footpath outside McDonalds in the Auckland CBD, while men throw fries at them has gone viral on the internet. 
It was posted to Reddit, by a user called 'rothmanbluez' who told Newshub that "It was about 4:30am on a Sunday morning and the clubs had finished up so this was about as good as the after parties get at this point in time,". 
READ MORE: Is McDonald's discontinuing the ice cream sundae?!
People have commented that the post is a perfect display of Kiwi culture. 
One user commented: "This should be in tourism adverts with all our beautiful scenery."
The video has had thousands of views since it was posted yesterday.