US TV show calls out New Zealand's accent saying it's 'not sexy'
Publish Date

Thursday, 2 May 2019, 7:47PM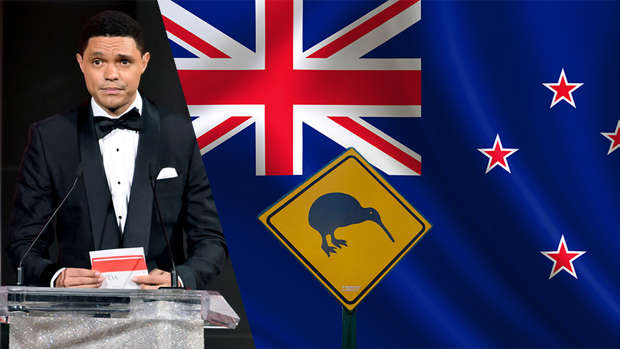 US Television show host Trevor Noah has said the New Zealand accent "is not sexy" after a poll described the New Zealand accent as the sexiest in the world, saying it was "charming". 
The Daily Show host disagreed with the poll saying the list was completely wrong. 
"I love New Zealand, it's a great country, wonderful people, but the accent is not sexy. It's not sexy. No-one's ever listening to a New Zealand accent, getting turned on," Noah said on the show. 
READ MORE: The Internet reacts to KJ Apa and his "sexy" kiwi accent
Fans commented on the video, with varied opinions on whether the host was right in saying the Kiwi accent wasn't sexy. One fan said: "I don't understand how NZ is first. I've heard us. That very pronounced almost country sounding New Zild twang." 
It comes after a poll revealed that the New Zealand accent is seen as the sexiest in the world from popular.