Throwback Thursday: Toys from your childhood worth a fortune
Publish Date

Thursday, 26 April 2018, 2:26PM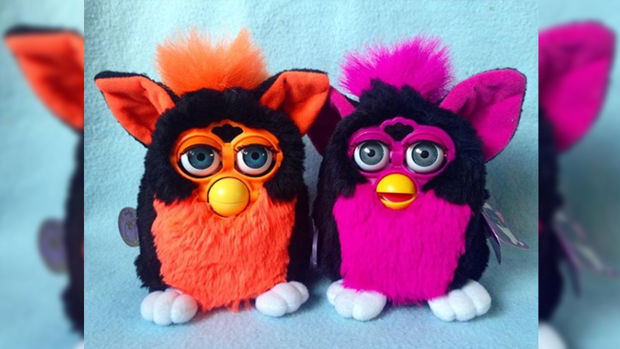 If you're thinking of carting your children's old toys off to the charity shop, you may want to read this first.
A team of money-saving experts have revealed the vintage toys and games that are now worth thousands - and there's a good chance some of them are gathering dust in a corner of your attic, reports the Daily Mail.
The guide, from Lifestyle website Good Vibes, looks at dozens of hit toys from the 1970s through to the 1990s - including Hungry Hippos, board games and robotic pets.
Meanwhile, an original Star Wars figurine can be worth up to ten times their original price, with one recently selling for an eye-watering £26,040 (NZD $51,293) - while others are worth a more modest £79.99 ($150).
From board games to robotic pets, the iconic toys of our past certainly left a lasting impression in both our minds and the pockets of our parents. But are they worth even more now than they were when they were new?
Toys from the 1970s ranked among the most valuable in today's money, while a Ghostbusters Proton Pack from 1988 is worth $119 on Fishpond.
Here's what some of your old favourites could be worth today:
1970s
Stretch Armstrong (Kenner, 1976)
Then: $16
Now: $100 from Fishpond
Dungeons & Dragons
Then: $5.90
Now: $346
Mr Potato Head
Then: $2.80
Now: $49.95 from Fishpond
1980s
The Rubiks Cube (1980)
Then: $1.90
Now: $62 from eBay
Optimus Prime, 1984
Then: $31
Now: $384 from eBay
Care Bears (1985)
Then: $19
Now: $194 from Fishpond
Sylvanian Families 
Then: $13
Now: $53.40 from eBay
1990s
Tamagotchi
Then: $21
Now: up to $420 from ebay
Tickle Me Elmo
Then: $40
Now: $184
Furby
Then: $50
Now: $200 from Fishpond
So who wants to make some money?
This article was first published on nzherald.co.nz and is republished here with permission.