The Rock and other celebs roast DJ Khaled after his strange admission
Publish Date

Monday, 7 May 2018, 3:40PM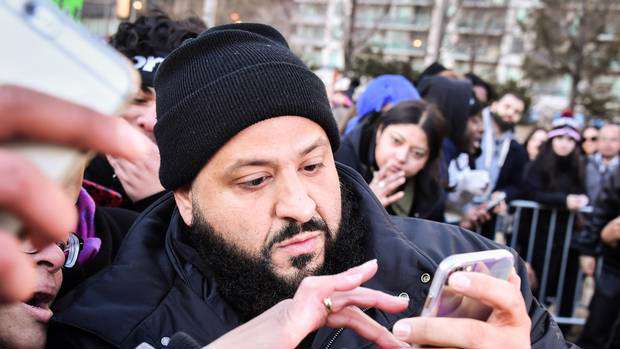 DJ Khaled, 42, has come under fire for his remarks about his sex life with wife Nicole Tuck, after a radio interview from 2015 resurfaced where he claimed that "the woman should praise the man, the king."
Speaking on the US radio show The Breakfast Club, the DJ said: "There are certain things I just don't do... I believe the woman should praise the man, the king.
"If you hold it down for your woman, then the woman should praise... and the man should praise the Queen but you know... my way of praising is... how was dinner? You like the house you living in? You like all those clothes you're getting?"
When asked by the show's female host if his remarks meant he didn't perform oral sex, DJ Khaled said: "Nah, never. No, I can't do that. I don't do that."
The host then asked if his wife could refuse to do the same, but he was quick to respond: "No that's not OK, because you have to understand I am the don, I am the King... I am the King of the house. It's different rules for men. We the King. There's some things that y'all don't want to do but got to get done."
He then added: "I just can't do what you want me to do. I just can't."
Celebrities and fans alike flocked to Twitter to hit back at the record producer about his comments, with some of the best coming from Dwayne 'The Rock' Johnson and Westworld star Evan Rachel Wood.
NZ Herald