The details for the new iPhones have dropped and prepare to get a mortgage!
Publish Date

Wednesday, 13 September 2017, 2:54PM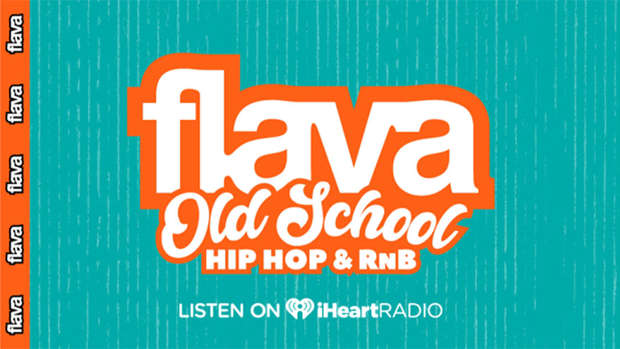 Ohhhhh, so you thought you could waltz on into your local electronic store and, whip the plastic down and walk away with an iPhone 8 or even the new iPhone X (because no one loves nine apparently). Well, be prepared to work three jobs and sell a lung because you could almost buy a house in Auckland before the new iPhone (okay that was an over exaggeration).
The main thing to take away from the exciting Apple launch is that there's 3 new phones and also an improvement to the Apple Watch and Apple TV products. So let's take a look at what Apple is putting down then.
Apple iPhone 8
Phil Schiller, senior vice president of worldwide marketing at Apple, came to the stage to reveal the new iPhone 8 Schiller said: "iPhone 8 is a huge step forward for iPhone.
"These are a new generation of iPhone, and they improve on everything we love about iPhone."
The smartphones have glass in both the front and back, and come in silver, space grey and gold.
It is made from aluminium, with stell-reinforced glass. 
Schiller said: "This glass is the most durable ever seen in a smartphone."
The iPhone 8 has a 4.7 inch retina HD display, while the 8+ has a 5.5 inch retina HD display.
The phones feature an A11 bionic chip - the most powerful and smartest chip ever in a smartphone.
Apple iPhone 8 plus
In terms of camera, the iPhone 8+ has dual 12MP sensor cameras, providing 83 per cent more light, with deeper pixels.
A new Portrait Lighting mode can alter lighting in an image, using artificial intelligence to change lighting over the face.
Schiller said: "These aren't filters, they are real time analysis of light on the subject's face."

The smartphones will also feature new 40K 60 frames per second video mode, and a Slo-Mo option that runs at 240 frames a second.
The cameras are calibrated for augmented reality (AR).
Both the iPhone 8 and 8+ will have wireless charging built in.
Apple iPhone x
Having revealed several new devices throughout the presentation Tim Cook unveiled the much anticipated iPhone X (pronounced iPhone Ten).
Cook said: "We're not stopping there, we have one more thing.
"Our teams have been hard at work for years on the future of the smartphone.
"Now, 10 years later it is only fitting we are here, in this place on this day that will set the path for for technology for the next decade."
The phone features a glass front and back, with a band around the edge made from surgical grade stainless steel, as well as an edgeless display.
The iPhone will be dust and waterproof at a microscopic level.
iPhone X has an all new display, called the "super retina display".
On the diagonal, the display is 5.8 inch, with over two million pixels - the highest resolution and pixel density ever seen in an iPhone.
It also features an OLED display.
With the phone, users will be able to raise it to wake, or tap the screen to wake - because Apple has ditched the home button.
Now, to reach the home screen, users now swipe up from the bottom of the screen.
A new TrueDepth camera system includes an infrared camera, and other new technology.
The Face ID will learn your face, so every time you glance at the iPhone, it detects your face - even in the dark.
It works by projecting infrared dots out onto your face, which feeds information back into an AI computer, to create a model of the face and check it against the owner.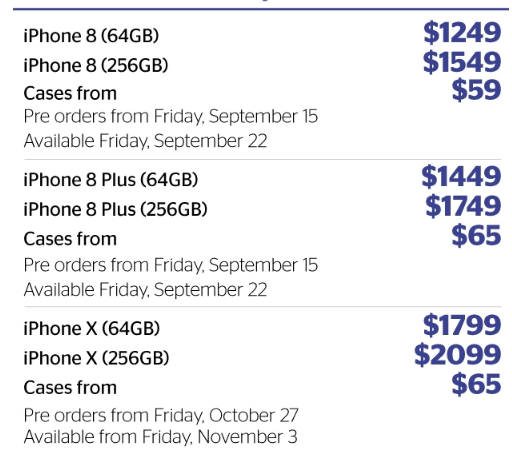 Photo / NZ prices for the iPhones - NZ Herald
This article was first published on nzherald.co.nz and is republished here with permission.