The crack up cat that crashes a fashion show in Turkey
Publish Date

Monday, 29 October 2018, 7:23PM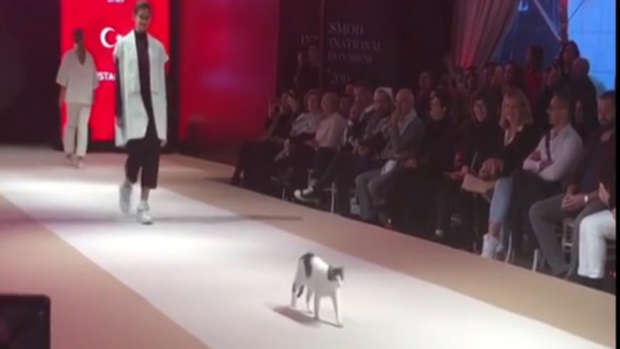 Yes - you heard right! A cat has bought a new meaning to the word 'catwalk' at a recent fashion show in Turkey. 
The video of a cat which strolled onto the runway at the show in Istanbul has gone viral online and has since racked up hundreds of thousands of views. 
READ MORE: Hot mugshot guy Jeremy Meeks makes catwalk debut at New York Fashion Week
The cat gathered loads of attention from the audience as it cleaned itself while almost completely ignoring the models as they walked past on the runway. 
The cat also took a couple of swipes at the models as they tried to walk around her. 
The organisers saw the humour in the cat's appearance taking to social media themselves, with the caption: "This is fashion". 
It's not known where the cat came from, who the owner is, or how it made its way into the building, but we reckon we need to make some kind of cat fashion show out of this!!