Taika Waititi's new film gets rave reviews at film festival! No surprises the trailer is HILARIOUS!
Publish Date

Tuesday, 13 March 2018, 1:57PM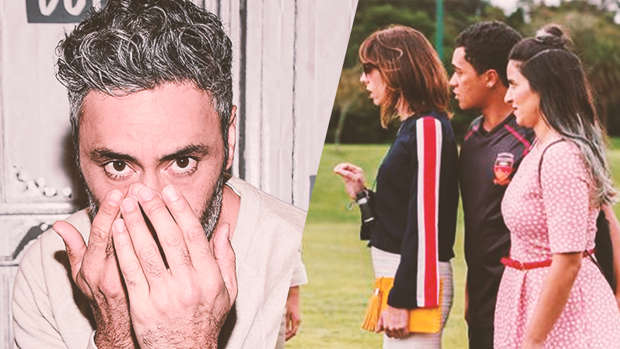 Taika's new film isn't set to debut here until May - but it's already getting rave reviews overseas.
The Kiwi comedians Madeleine Sami and Jackie van Beek star in The Breaker Upperers, a new feature film which follows the duo as they run a business that breaks up relationships for people who can't face doing it themselves.
Things go awry when one of the duo falls for one of their customers.
The film was written and directed by Sami and van Beek, also features Boy star James Rolleston in his first major role since surviving a car crash and is executive produced by Taika Waititi.
At its debut at the SXSW film festival over the weekend, it scored a sell out crowd and positive early reviews.
On the website Filmschoolrejects, Neil Miller said the film could easily be party of Taika Waititi's cinematic universe.
"If you were to try and convince me that somewhere on the other side of town Sam Neill is kicking around with an ornery teenager named Ricky Baker, I'd buy it. The laughs are just as plentiful and the energy is equally infectious," he wrote.
"The whole thing has great energy and might be one of the funniest films I've seen this year (or last)."
In cinemas May 3rd!
-NZ Herald