Snoop Dogg gets spotted smoking a joint before the iconic halftime show!
Publish Date

Tuesday, 15 February 2022, 10:57AM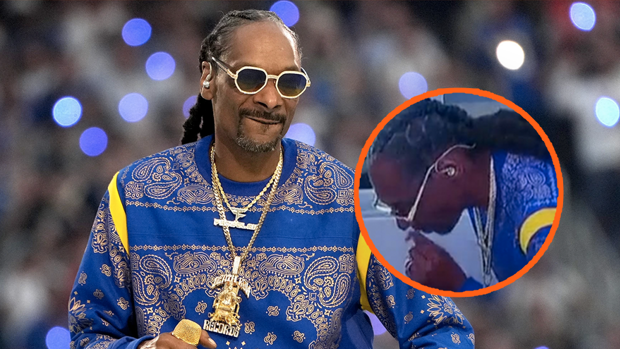 Just Snoop doing Snoop things, right? 
The rap legend was photographed smoking what appears to be some of that Cali-kush just moments before taking the stage for the iconic Super Bowl halftime show. 
Joining Eminem, Dr. Dre, 50 Cent, Kendrick Lamar, Mary J. Blige and Anderson .Paak, the 50-year-old was clearly unfazed by performing in front of a 70,000-strong audience, but it seems he needed something to settle his nerves. 
As you can imagine, the pic of Snoop and his J has gone viral on social media and fans are obviously coming to the defence of the Dogg-father.
One said: 'Snoop has a free pass to smoke weed anywhere in the world. Literally anywhere.'
Another wrote: 'People gonna make stupid comments, but it's legal there and how many times have we seen performers downing beers on stage, he should have walked out ripping on a blunt, no difference at all than drinking a beer on stage.'
A third joked: 'Great, now everyone knows he smokes weed. Nice job guys.'
Smoking weed is legal in the state of California where Super Bowl LVl took place. 

Flava's brand new breakfast show of Stace, Mike & Anika talk all things Super Bowl and Valentine's day in their latest poddy ep. Listen below!