Shreddin' for summer?! Here's how you can lose 5kg before Christmas!
Publish Date

Saturday, 17 November 2018, 2:26PM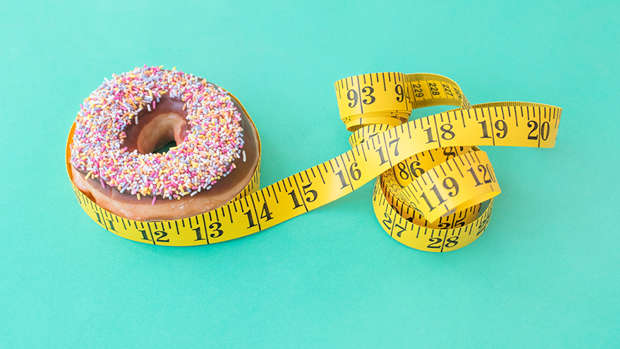 Try not to freak out, but Christmas is now less than six weeks away!
Whaaaat!
We got some top tips nutritionist Susie Burrell to help you to get that summer body in shape!
START THE DAY RIGHT
Eat your first meal as early as possible, as this gives your metabolic rate a boost. 
Make sure that first meal of the day is protein based, so eggs, protein shakes or greek yoghurt are all good options. The protein will help control your hunger until lunchtime. 
FOCUS ON VEGGIES AND SALAD IN THE DAY
Yeah, we know, it doesn't sound fun, but it will make you feel full and more satisfied if you are consuming veggies throughout the day.
If the main meal you have during the day has at least two to three cups of salad or vegetables, your weight loss goal will come easier. 
CUT DOWN ON COFFEE
Coffee that is served with a decent side of milk and sugar really make a dent into your calorie intake.
If you can't completely cut out the coffee, at least try cutting right back to just one small or piccolo sized coffee and replacing the rest with black coffee or tea.
GO LIGHT AT NIGHT
Don't pig out come night time, dinner shouldn't be your largest meal of the day. 
We spend the remainder of the day sitting after dinner, so you won't get the chance to burn it off. 
Adjust your food routine so that you consume a bigger meal at lunchtime while also adding in a substantial afternoon snack will ensure that your evening meal can be light.
LIMIT YOUR EATING HOURS
The human body needs 10-12 hours without food overnight to support weight control.
To achieve this you need to cut your food intake by 6 or 7pm. This will result in you waking up hungrier the next morning and you'll then start to shift your calorie intake forward rather than eating lightly during the day and then overeating at night.
HAVE A MEAL OR TWO OFF
You don't need to be perfect, it's just not attainable. 
If you eat well most of the time, a heavier meal or a few drinks once or twice each week will not derail your weight loss, as long as you do not binge.
Let's be honest, we're probably not gonna follow these, but they might help!!