Guy syncs up his Christmas lights to famous hip-hop songs and it's hilarious!
Publish Date

Tuesday, 7 December 2021, 1:16PM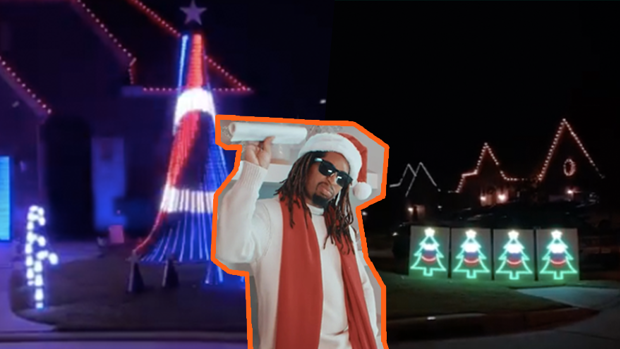 Forget Franklin Road, this is easily the best Christmas lights display ever! 
TikToker htown_frankie has set out to brighten up his neighbourhood with plenty of Christmas cheer, and well, classic hip hop tracks!
The proud dad, DJ and self-confessed 'Dancing Fool' has gone viral this week after synching his impressive house lighting display to iconic songs from the 2000s. 
The house includes singing Christmas trees, with mouths that actually lip-sync to the song that is being played. 
His video of 'Snap Yo' Fingers - Lil Jon' has been viewed over 22 million times on Tik Tok alone, and gathered over 3 million likes. 
Check out the three clips above! But sheeesh, we'd hate to know the cost of his power bill! 
Catch up with Sol3 Mio on Flava Breakfast each weekday morning from 6am for all the laughs, songs, and roastings. Here they are discussing some celeb fashion trends, from Ne-Yo's fedora to the iconic SBW haircut!