New Zealand's first ever Hip Hop group to be inducted into the New Zealand Music Hall of Fame
Publish Date

Saturday, 20 October 2018, 6:02PM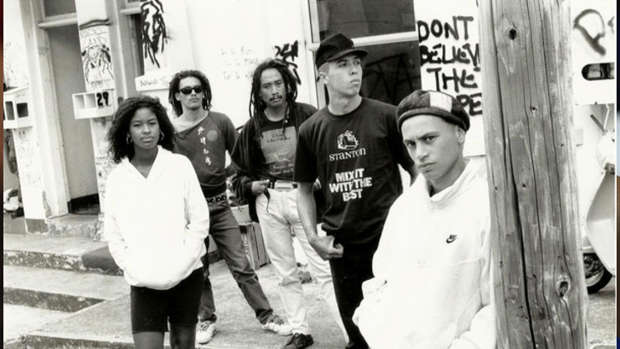 Kiwi Hip Hop group Upper Hutt Posse were the first to release a hip hop/rap record in Aotearoa back in 1988, and now, 30 years later they are being honoured by being inducted into the New Zealand Music Hall of Fame at the VNZMAs next month.
Upper Hutt Posse have always stood up for Māori rights and pride. That record-breaking song from 1988, E Tū was in response to the injustice which Māori were exposed to and was a powerful call to arms for Māori pride.
READ MORE: Kiwi hip hop group get shout out from International DJ
The group's founding member Dean Hapeta said that he used to have heated discussions with his mother while watching the nightly news, and says the group's iconic rap song was inspired by James Brown's Say it Loud, I'm Black and I'm Proud.
"When I heard that some years earlier I thought Māori people need a song like that. Upfront and in your face. It's modeled on that. You can see it," he says, before rapping E Tū's chorus down the phone, "E tū stand proud, Kia kaha, say it loud". "It's influenced by these other black struggles because that's what we're part of. Whether Māori people want to realise it or not."
Massive congratulations to Upper Hutt Posse, so well deserved!