Dr Dre and Swizz Beatz set up potential rap battle of the ages
Publish Date

Wednesday, 26 January 2022, 1:31PM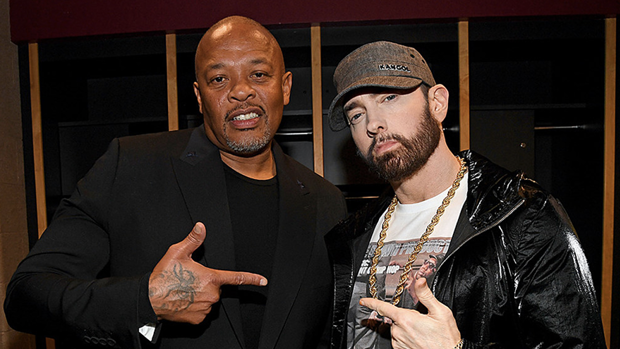 We're calling it here first...
Dr Dre stirred things up in the Hip Hop Community this week, with a post on his Instagram of Eminem spitting the closing verse of his 2020 track, Godzilla. The producer put the call out to fans and peers alike with the caption; "Marshall Mathers vs. WHO???!!" 
The post racked up over 20,000 comments all suggesting potential suitors, but one that's gained loads of attention was that of Swizz Beatz. 
The record producer and Alicia Key's long-time hubby, replied with '"BUSTA!!!!!!!!!!! Let's go," suggesting that the Busta Rhymes go up against the 'Lose Yourself' rapper.  

Possibly why the comment got so much attention was because Swizz Beatz is the co-creator of Verzuz; a webcast series featuring some of the best rap battles and live Hip Hop content from the last 2 years. Featuring artists like Snoop Dog, D'Angelo, DMX and Brandy. So, perhaps we can expect a little 1 v 1 between The Real Slim Shady and Busta? 
It's not the first time Busta Rhymes has been called upon for a Verzuz battle, but the series MC, Fat Joe, stated that it would be no easy task going up against the 'Break Ya Neck' rapper. 
"Busta Rhymes is gonna out-rap, out-perform anybody who goes up in a Verzuz with him. That's a fact. Yo, Busta Rhymes nobody wanna get in there with you, man". 
I don't know about you, but a battle between two of Hip Hop's GOATs, is something we def need to see!
Your new Flava Breakfast show Stace, Mike & Anika are blessing your taringa weekday mornings from 6am - the chat, laughs and OG jams are not to be missed! Have a listen below.