McDonalds and Subway reveals when they plan to reopen their stores
Publish Date

Tuesday, 21 April 2020, 4:07PM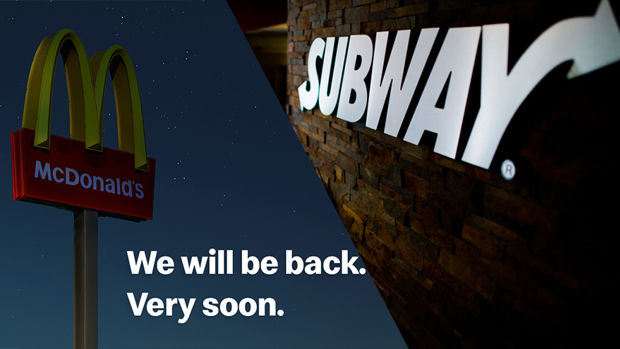 McDonalds has revealed when they plan to reopen their restaurants when we move to alert Level 3 on Monday 27th April at 11:59pm.
"With the update from the Government on timing to move to alert level 3 we are now working on how to get as many restaurants as we can open once the deadline passes," a McDonald's spokesperson said.
"There are a number of factors we have to consider, including the time our suppliers need to ramp back up, getting stock around the country, and helping our franchisees and their staff get ready to open safe and happy restaurants."
McDonalds said in a statement that "some" Drive-Thrus and Uber Eats services would reopen at 5am.
"We'll start opening (some of) our restaurants for Drive-Thru and McDelivery services starting from 5:00am Tuesday, April 28th."
Subway have also revealed when they would be opening their stores. A Subway spokesperson told Flava: "We'll be back serving Subway favourites from our 250 restaurants across New Zealand under Level 3.
There's never been a more important time for fresh, nutritious food – made from wholesome Kiwi-grown ingredients.
Orders through the Subway app or online will be available at contactless pick-up stations and guests can have their meal delivered to their door with Uber Eats.
Each Subway New Zealand restaurant is a locally-owned and operated small business, so every sub supports these small businesses to keep jobs in their communities.
In addition to our existing stringent hygiene measures, a number of additional preventative health measures were implemented at all Subway restaurants in March. These measures will continue under Level 3."
We've never been so excited! 🤣 🤣