Here's how you can access RAT tests to save you queuing up!
Publish Date

Thursday, 3 March 2022, 12:34PM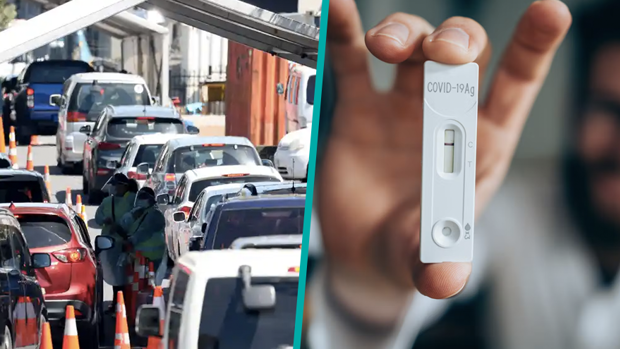 Omicron is amongst us, which means queues for tests... 
But a website has made things a whole lot easier by providing an online portal so you can order tests and pick up from a designated point.
This also means your whole whānau or household doesn't have to pile in the car! One person can go and collect all the RAT tests on behalf of everyone else. 
Jo Pugh, acting group manager of Covid-19 Testing and Supply, said an online order makes the process smoother for collection.
"The ability to place an order online ensures that the process is smoother when people go to collect them."
"It also means that the whole whānau don't need to queue up at the testing centre when one person in the household gets sick, because you'll be able to collect RATs for everyone in your household," said Pugh.
Anyone needing a test kit can make an order via the new website: RequestRats. People can also call via the free phone number: 0800 222 478, and choosing option 3.
And obviously mask up, look after your mates and if you aren't isolating make sure you reach out to anyone who is! Let's all be good buggers, k?

Flava's brand new breakfast show of Stace, Mike & Anika bless your taringa each morning from 6am - Listen for the yarns, tunes and obvious comedic genius! (This was written by Anika)