Married At First Sight contestant shares her 42kg weight loss journey
Publish Date

Wednesday, 21 February 2018, 4:51PM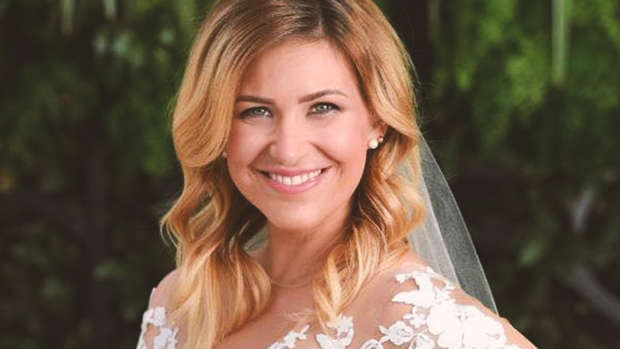 Married At First Sight contestant Alycia Galbraith is casting aside the very public heartbreak she suffered on the show, revealing the results of an incredible body transformation to her Instagram followers.
The 29-year-old fitness instructor, who was dumped by 'husband' Matt Lockett on Nine's extreme dating show, shared a 2012 photo on Instagram from before she lost more than 30kgs.
Galbraith admitted she was "SUPER nervous" to reveal what she used to look like, and asked her 29k followers to "please be kind".
"When the producers on Married At First Sight learnt about my weight loss journey, I was asked if I had any photos of myself at my biggest to include in my backstory, as it is a significant part of my life. I said no to sharing photos initially as it is hard to look at them myself let alone have others judge me!" she wrote.
"Despite my smile, I wasn't a happy person in the photo on the left. I was in a bad relationship I didn't have the strength to leave at the time, I was constantly criticised for the way I looked & rebelled by eating more."
Galbraith's weight loss was alluded to on Married At First Sight, and she said the show's producers had managed to convinced her to share her story by promising it would help others struggling with their weight.
"People ask me how I succeeded in changing my appearance & I truly believe that a positive mind attracts wonderful things — this is where my transformation began. I grew mentally determined to become a healthy person purely for myself & my body followed. I got rid of anything/anyone toxic in my life, altered my diet & within 3 months I lost the first 12kgs.
Over time I've managed to lose more than 30kgs & now feel the best I ever have!"
Galbraith now weighs in at 67kgs, and recently told Woman's Day that it was while fronting up to the cameras to film a Married At First Sight promo that she truly embraced her new body shape.
"I used to get quite upset about my appearance, but I reached the epitome of self-love when we filmed the MAFS promo ad," she said.
- NZ Herald