Lord of the Rings set to be made into a TV show in AOTEAROA
Publish Date

Wednesday, 18 September 2019, 5:38PM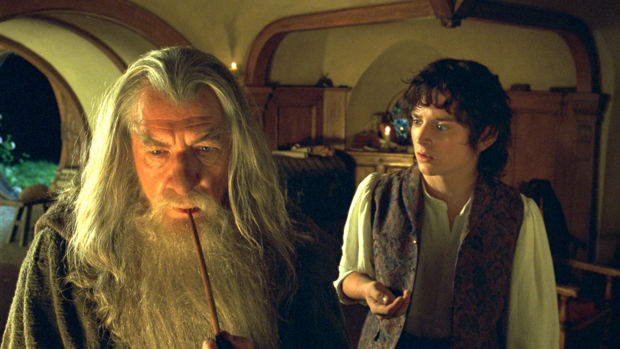 Amazon Studios has confirmed the Lord of the Rings series - set to be the most expensive TV show ever – will be produced in New Zealand.
Today's announcement comes after the Herald on Sunday revealed in June that Jeff Bezos' streaming company was set to produce the majority of the series – at a cost of $1.5 billion plus – on our shores, with west Auckland to become the main base for the epic five-year production.
The project is expected to deliver a massive boost for Auckland's economy, and unprecedented opportunities to grow jobs and careers in the region.
"This is a really exciting opportunity for Auckland," Auckland Mayor Phil Goff said.
Production for the Lord of the Rings-based series is expected to take place at a range of sites around the Auckland region. The exact sites are still in development.

However, a senior Auckland film industry insider revealed to the Herald on Sunday in June, that Kumeu Film Studios (KFS) and Auckland Film Studios (AFS) have been working on pre-production for more than a year now, preparing and building studio locations.
American crews had already been in Auckland for some time at that stage.
Confirmation of the project comes after Amazon Studios boss Jennifer Salke explained in an interview with Deadline in June that the project could be headed Down Under.
"I think we might be in New Zealand," Salke told Deadline.
"I don't know, but we're going to have to go somewhere interesting that could provide those locations in a really authentic way, because we want it to look incredible."
There have also been rumours that Sir Peter Jackson, the New Zealand director who adapted the J. R. R. Tolkien tales for the big screen, could be involved with the LOTR series.
"The Peter Jackson conversations, right now we're right in the middle of them," said Salke.
"It's like, 'How much do you want to be involved, how little?' I know there's been some discussion, and he's even said some things, but as far as I'm aware, the latest is that we're just in a conversation with him about how much or how little he would be involved."
Last April the Hollywood Reporter estimated that the Amazon LOTR production would cost $1.5 billion, but the local industry insider told the Herald on Sunday that figure was modest, and suggested it could have a $3b price tag.
While pre-production is well under way, actual filming for the TV show was not expected to begin until 2020.
Outside of Auckland, the tourist hot spot of Queenstown has also been touted as a potential filming location.
This article was originally published at nzherald.co.nz and is reproduced here with permission