Lime Scooter stunt crash fail
Publish Date

Monday, 5 November 2018, 7:15PM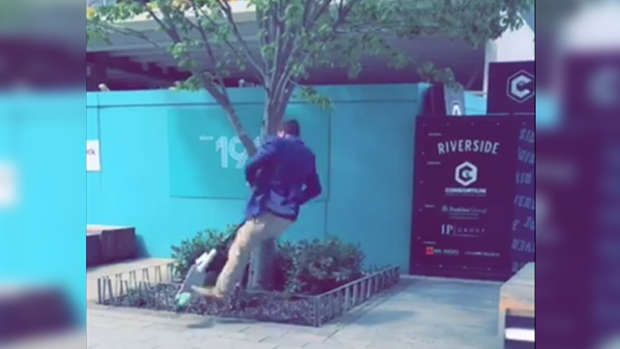 This Christchurch Lime Scooter rider has had an injury many would find pretty funny after he fell off his scooter trying to grind it on a garden rail. 
READ MORE: Daz n Ast take each other on in a Lime e-Scooter time trial
He was unharmed after the stunt attempt in which he tried to grind the 30cm high rail at pretty low speed before falling onto his ass. 
He had no sympathy from his friend who continued to film as he fell over. 
The Tony Hawk wannabe didn't require any medical treatment, except for the damage to his dignity.
So far there have been 38 claims to ACC for e-scooter related injuries since the Lime scooters launched, 27 of which have come from Auckland, the rest from Christchurch where Lime has also launched.