Ladies, this brand new type of make up might just solve all your gym problems!
Publish Date

Tuesday, 16 January 2018, 5:13PM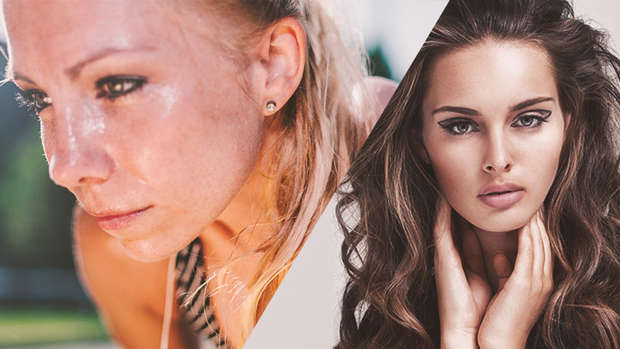 This one is for all our ladies out thuuuuur... Our prayers have finally been answered!
I know what it's like when your crush is at the same gym as you and you have a massive pimple right on your chin... what the heck do you do? Not go to the gym and not see your crush at all orrrrr go to the gym and potentially ruin any chance you ever had. It's not like you can just cake your face right? Everyone knows you get frowned upon when you wear makeup at the gym, but we get it! You need to be looking fly after that 10km run on the treadmill!
Let's be honest though, you come off the treadmill and the sweat has wiped your make up clean EVERY DAMN TIME.
Surely there's a solution to this ungodly predicament. Annnnnd apparently there is, according to Clinique (yussssssss). Clinique is one of the most popular skin care brands in Australia and guess what... today they launched a brand new collection called Clinique Fit.
Basically, it's the answer to all your problems. Clinique Fit is a variety of products made purely to stay on your face while you're sweating away. 
Now you can go to the gym with that pimple and still trrrrry get the crush. May the odds be forever in your favor.