Joseph Parker's simple training change that has shown amazing results
Publish Date

Thursday, 26 July 2018, 11:36AM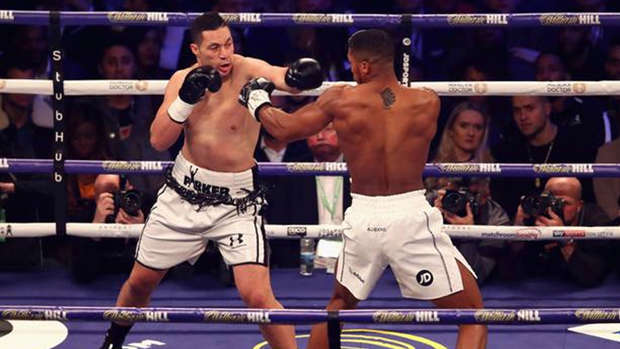 Coming into training camp in vastly better physical condition isn't the only change Joseph Parker has made following his defeat to Anthony Joshua.
He's also changed up his training schedule. He now does his strength and conditioning work during the day before his boxing technique work rather than afterwards at night – a simple change on the face of it but the benefits have been immediate.
It has meant Parker has been in bed a lot earlier at his Las Vegas base before flying here to London for his fight against Dillian Whyte at the O2 Arena on Sunday and it represents another step in the 26-year-old's growing maturity.
"The best thing about it is that it's fresh," said Parker, who started his camp seven weeks ago weighing 110kg rather than 120kg-plus as he was at the start of the Joshua camp.
"We're not doing the same routine of running in the morning and then boxing and then strength work. We've changed it up and it feels new. It's a different mindset – 'this is exciting, we're doing the run at this time'. We've swapped it around we felt like we saw a lot of benefits.
"Everything started clicking earlier compared with other camps. Usually we'd start sparring in the fourth week of camp but this time we sparred in the second week."
There was a need to start sparring earlier than usual because of the shortness of the preparation time – the fight was agreed between promoters David Higgins and Eddie Hearn in about 48 hours and Parker had about six weeks to train – but the fact that he has performed so well during his sessions with Malik Scott and his other training partners is a testament to his intent to get back to the top after losing his WBO world heavyweight title to Joshua.
"It all comes down to the detail," Parker said. "When you do every single thing right it all adds up to the bigger picture. Back then I could honestly say I didn't do everything right. I would stay up late, play golf, go bowling or whatever. Eat chips, burgers, chocolates. But now that I've changed everything there's a big difference to the body and the mind."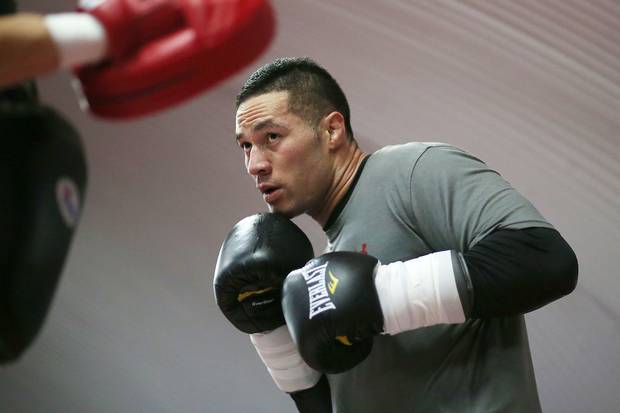 READ MORE:
Parker is likely to weigh in at about 109kg. He was 107.3kg for Joshua.
Trainer Kevin Barry said: "I don't like saying this is our best ever preparation but I do know if you compare this to the Joshua preparation and everyone who was around us at that time and saw the sparring we did here in London, everyone knows this guy is now at another level."
Nothing has been left to chance and timing has helped here too; Parker has had a good session with his mental skills coach Ceri Evans, who was in London briefly at the same time so there will be few excuses should the Kiwi not perform in a fight which could either drag him back to the elite level or send him back down the ladder.
READ MORE:
"We're primed for a very good performance," Barry said.
"Joe has never been the greatest at watching film, but we've watched a lot of film this camp.
"It's a sign of his maturity and the way that he's changed. There are a lot of changes that happened after the Joshua fight. That fight taught him there is another level and that we needed to make changes if he was going to be one of the very elite guys in the division."
Parker v Whyte on Sunday morning NZT will screen live on Sky Sports pay per view: https://fanpass.co.nz/ppv/whyte-v-parker
https://www.sky.co.nz/parker-fight-competition
Patrick McKendry travelled to London with assistance from Duco Events
This article was first published on nzherald.co.nz and is reproduced here with permission.