50 Cent throws serious shade at Floyd Mayweather's latest look after Jake Paul rumble
Publish Date

Thursday, 13 May 2021, 3:05PM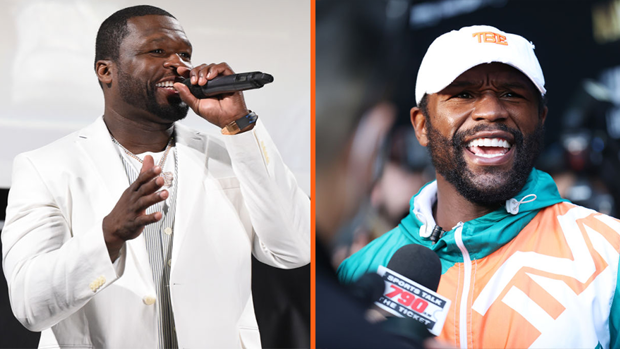 So it seems like the 50 Cent and Money Mayweather beef is still alive and kicking. 
The rapper has thrown barbs at Floyd's latest look after his stoush with Jake Paul comparing his hair and beard to "pubic hairs" in a tweet earlier this week. 
"👀 WTF going on, on champ head 😆 I heard he had his pubic hairs put on his face. Lol..." Fifty wrote in the caption of a photo from the press conference. 
The picture of a rarked up Mayweather came from his tussle with Jake Paul at a press conference, after Paul stole Mayweather's hat during a publicity face-off. 
50 Cent and Floyd Mayweather's beef shouldn't come as a surprise, with the pair throwing shade back and forth for almost a decade. 
From the pic, it's kinda hard not to agree with Fiddy on this one! 
Mayweather will be making a boxing comeback for his bout with Logan Paul, (Jake's brother) which is scheduled to go ahead on June 6th at the Hardrock Arena in Florida.