How to turn your gaming addiction into a full-time gig
Publish Date

Friday, 1 May 2020, 3:09PM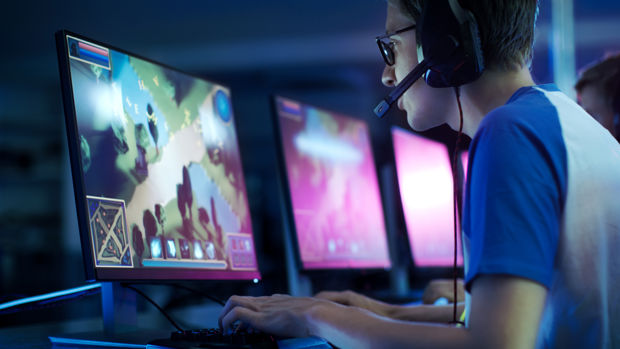 As far as dream jobs go, gaming has got to be pretty high up there. Not only do you get to play till your heart's content for hours, weeks - let's be honest, there is some sweet cash to be made. The average US eSports player can earn a salary of USD$60,000! And now time on our hands is in plentiful supply, surely it's your all of duty to bring some extra coin to the comfort? But it's not all candy & crush – it's a highly competitive field with hours of mining your craft required to reach the top.
Nevertheless, if you're committed to put in the mahi, you could make the dream your reality – check out these top tips and tricks from the legends at Logitech G on how to advance your play.
Choose your weapon and stick with it
To level up in the gaming world choose a game and a set up (PC or console) to hone your skills and don't deviate. Professional gamers are masters of their game, not a jack of many and they know the ins and outs, all the tricks and meta to becoming an unstoppable guru in a familiar stomping ground.
Hone your craft
Hours of practice make perfect so become one with the keyboard, mouse, controller – whatever you choose – and get really good at using it. It's not uncommon for professional gamers to spend eight to twelve hours a day practicing their craft so comfort is key. We love the ASTRO A50 headset for just this reason, its soft ear cushions make it easy to wear for long stretches and it has 15 hours of battery life.
Build your community
We're spoiled for choice with places to stream these days, Twitch being an obvious option and other platforms like Mixer and Youtube growing in popularity. Whatever platform you choose, get involved – participate in discussions, form teams, and make friends with other gamers. Some of the best tips and tricks come from fellow enthusiasts who will also help you stay motivated and excited so log into Discord and start chatting!
Invest in your gear
Talent and skill will only get you so far if your equipment performs poorly. If you're gaming on a PC invest in a gaming mouse – you can't go wrong with the world's bestselling mouse the Logitech G G502 HERO. It's ultra-precise, agile enough to handle rapid-fire movements, and comfortably fits your grip style (super important when you're settling in for the long haul). A mechanical keyboard that's purpose-built for gaming is also an essential for PC play. The Logitech G815 Lightsync RGB mechanical gaming keyboard is engineered for extreme performance and is packed with customisable features so you can make it more you.  Whatever your setup, you'll need a quality monitor – ideally one that is 144Hz with a 1 millisecond response time. Lastly, make sure all your gear works in sync.
Make that money!
Whether you go the Twitch route and accept donations from your viewers (yes, you can get DONATIONS) or enter eSports competitions and tournaments, after putting in the work it's time to start making a dollar! Depending on your platform of choice, play around with incentives for your donors and subscribers such as custom emotes and badges. Or look into organisations such as NZESF and NZEsports.com for info on tournaments and gaming events. Prizes can reach into the millions, so it's not bad a way to go – but be prepared to get competitive!
So, there you have it – five simple steps to becoming a pro gamer, just add some competitive spirit!