Hilary Barry starts 'Formal Friday' trend across Aotearoa on Twitter
Publish Date

Friday, 27 March 2020, 2:57PM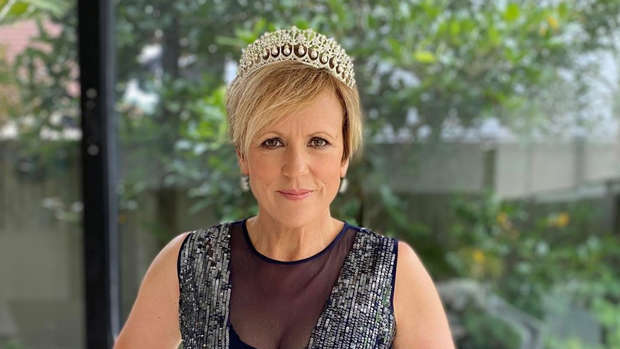 It's tempting to slump on the couch in your pyjamas while in lockdown, but Hilary Barry is having none of that.
A few days ago the TVNZ presenter shared a snap of herself in a gold ball dress while working at home.
"Working from home? How about making a bloody effort on today's video call instead of sitting there in your pj's," she wrote in the caption.
And this morning she brought back the formal trend with another sparkly gown and tiara to encourage people to still dress up for work even while they're at home.
Never mind "casual Fridays".
"Too much?" she asked her followers.
"Not enough!" commented fellow TVNZ host Matty McLean.
"An absolute Queen!" wrote another Twitter user.
And this morning the Seven Sharp presenter went live on Facebook, ball gown and all, to share her scone recipe with her followers.
Hilary Barry is our idol!