Here's the reason why McDonald's McFlurry machines are always 'broken'
Publish Date

Thursday, 3 May 2018, 2:01PM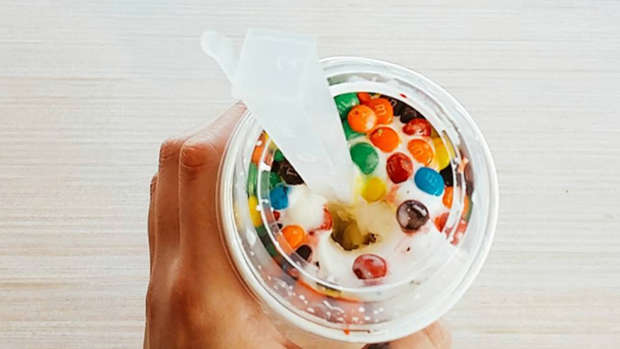 It's 2am. You've spent your night raging on the D-floor, or binge-watching up a storm on Netflix. You suddenly crave a McFlurry, cause man they're good. 
You go to Macca's, hit the drive-thru speaker box, and the worker gives you the worst news. 
The McFlurry machine is broken. 
WHY, oh why does this happen all too often?! 
There's actually a reason. 
MORE: WHAT IT'S REALLY LIKE TO WORK AT MCDONALDS
An employee of the fast-food giant has explained precisely why the issue occurs with such annoying regularity.
Basically, it's because Macca's are cleaning the soft serve machine! Cleaning the machine is an 11-part process, and takes four hours to complete on a daily basis.
A spokesperson for McDonald's has said: "We regularly service our soft-serve equipment during off-peak hours. Customers who come in during that time may encounter a longer wait time or soft-serve dessert unavailability."
MORE: APPARENTLY STEAMED BUNS ARE NO LONGER AVAILABLE AT MCDONALDS
 So basically, if you want a McFlurry you're best sticking to peak hours.
 Love Maccas? Find out which McDonald's menu item you are here: