Donald Trump has BANNED this reporter from The White House
Publish Date

Thursday, 8 November 2018, 9:04AM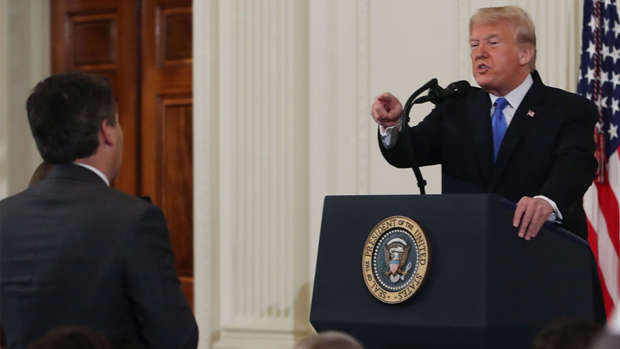 US President Donald Trump has BANNED CNN's reporter Jim Acosta from the White House.
It comes after Trump attacked the reporter at one of his press conferences. 
Acosta, who is a frequent critic of the President, asked about the Russia inquiry into possible 2016 election interference - the line of questioning which Donald Trump didn't appreciate. 
READ MORE: Donald Trump just fat-shamed Kim Jong-un and the world is NOT IMPRESSED
Donald Trump continued to attack Acosta saying: "I tell you what, CNN should be ashamed of itself, having you working for them," and then, "you are a rude, terrible person.".
NBC's Peter Alexander stuck up for Jim, Trump responding to say "well, I'm not a big fan of yours either. You aren't best."
Other reporters commented on the strange press conference, confused as to what was going on, saying that it was going "off the rails". 
Trump sounds like he's a kid arguing in a school playground!!