A Kiwi university is set to offer a paper to study cannabis
Publish Date

Tuesday, 9 June 2020, 6:20PM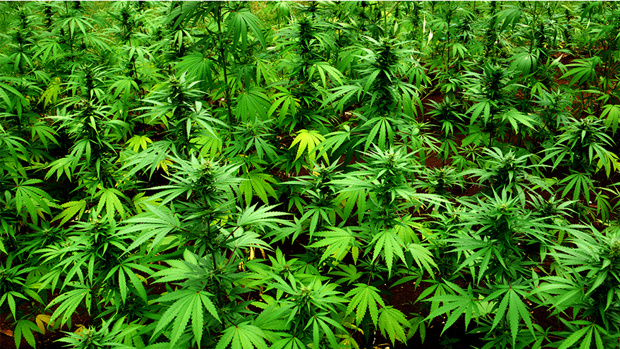 AUT will become New Zealand's first university to offer a postgraduate paper on medicinal cannabis.
From next semester (starting July 20), The Science of Medicinal Cannabis will be offered by AUT's School of Science.
The paper is described as Cannabis 101 for those interested in the medicinal cannabis industry, Dr Ali Seyfoddin, course leader and senior lecturer in drug delivery, said.
"Education is an important component of New Zealand's medicinal cannabis scheme and it's essential that research and education providers provide courses for those wishing to enter the industry. We have ongoing research on medicinal cannabis cultivation, extraction and formulation which will inform much of the course's content."

Photo / Supplied to NZH
The course will introduce the medicinal cannabis scheme framework and provide a general overview of the chemistry and pharmacology of cannabis, including how to cultivate medical-grade cannabis, how to extract and analyse cannabinoids and how formulate medicinal cannabis products.
"This is a useful paper for any postgraduate student or healthcare professional interested in expanding their knowledge on medicinal cannabis. There will be theory and practical components although, with the ongoing Covid-19 situation, it may be run it as an online course," Seyfoddin said.
The move was also welcomed by Manu Caddie, the president of the New Zealand Medical Cannabis Council and co-founder of Rua Bioscience.
"It is great to see this intermediate-level course established at a New Zealand university," Caddie said.
Caddie said he is currently working with government agencies to ensure there are clear career pathways for those interested in joining the industry.
"It is such a diverse industry with a vast array of opportunities from genomics and breeding to precision horticulture, extraction engineering and biotechnology research," Caddie said.
"These are high-skilled, high-paying jobs and we need a number of government agencies involved in the development of a skilled New Zealand workforce to ensure we are able to be world leaders across the cannabis value-chain in an industry set to be worth over one hundred billion globally."
What the course includes:
• Introduction to medicinal cannabis: History and legislation
• Current New Zealand legislative framework for the cultivation and use of medicinal cannabis
• The New Zealand medicinal cannabis scheme
• Botanical aspects of cannabis, including breeding and cultivation of cannabis cultivars
• Pre-formulation processing of herbal cannabis
• Cannabinoid pharmacology, cannabinoid receptors and the endocannabinoid system
• The chemistry of cannabinoids
• Medicinal uses of cannabis
• Extraction of cannabinoids
• Analysis of cannabinoids
• Cannabinoid delivery systems and dosing