SBW shows a little bit of tough love to his daughter but she has the last laugh!
Publish Date

Wednesday, 10 January 2018, 4:24PM
Well, it would be fair to say that Imaan might just have her finger wrapped around daddy, proving that at the end of the day she may have all the power!
Now we can't tell if this was discipline technique or purely just winding her up for the fun of it but if SBW has a weakness it might just be his little princesses or in this case, one of them. On SBW's Insta-story he posted a video of his daughter calling his bluff...that was before she broke down in tears:
But like any good 'princess in daddy's eyes', play your cards right aaaaaand you come away with the goods, as the age-old saying goes "do the mahi, get th treats" and you'll end up like this: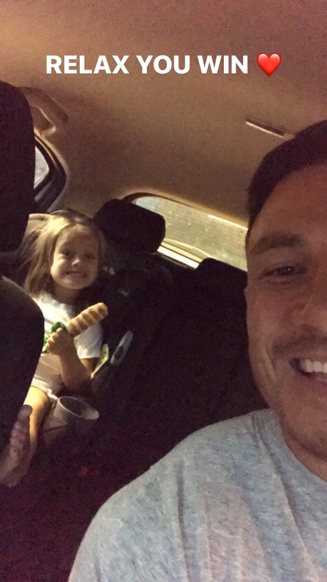 Well played Imaan!