Rihanna and A$AP Rocky are expecting their first baby!
Publish Date

Tuesday, 1 February 2022, 8:51AM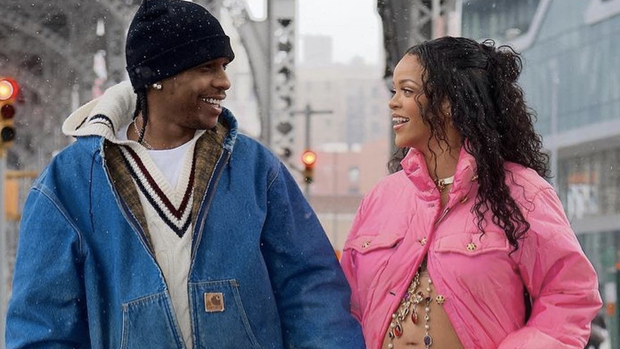 Yooo let's go Riri and Rocky!
We've been saying there's something in the water at the moment, and this only confirms it. 
Singer and fashion icon Rihanna is pregnant with her first child to BF A$AP Rocky. The pair were out on a walk in New York City when Ri-Ri debuted her baby bump for the world to see.
And when we say the world has moved into a frenzy, we really mean it. Try catch a convo today without hearing about these two! We dare you!
I guess she must have babies on the brain?! Huge congrats to these two.
Your new Flava Breakfast show Stace, Mike & Anika are blessing your taringa weekday mornings from 6am - the chat, laughs and OG jams are not to be missed! Have a listen below.