Tongan flagbearer Pita Nikolas Taufatofua is making a come back!
Publish Date

Tuesday, 23 January 2018, 4:20PM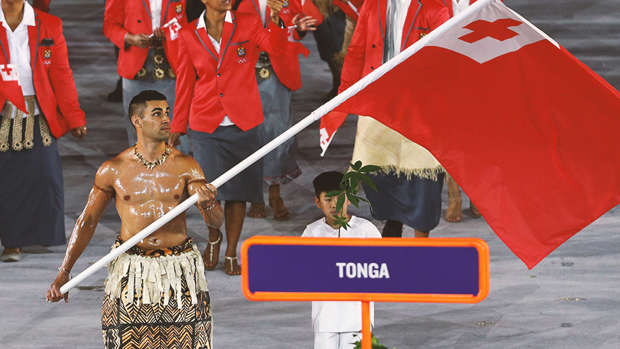 Yes! He is the hunnnnay known for carrying Tonga's flag at the Rio Olympics, shirtless and dripping in oil.
Everyone will be more than happy to know that Pita has qualified for the 2018 Winter Olympics in Pyeongchang. Dammmmn, winter Olympics... it's probably gonna be too cold to have no shirt on!
The striking 34 year old will become the first ever Tongan skier to qualify for the Winter Olympics when he competes in the cross-country skiing event in South Korea.
Taufatofua competed in Taekwondo in Rio where he lost his first match. So, he decided he was going to try cross-country skiing. HE HAD NEVER BEEN ON SKIIS BEFORE!
It all came down to Taufatofua's last race! It wasn't an easy road to get there either, "There were the finances, there was the training. I had to lose 15kg to be a bit faster. I've had probably 10 weeks all up on the snow - there's no snow where I come from in Tonga so we had to use roller skis."
He set up a GoFundMe page to help raise money for everything but the athlete plans to donate 20% of raised funds back to Royal Tonga ski Federation.
Not all heroes wear capes.
Or in this case..... shirts!