This video of a Whakatane man who rescued a seagull is funny AF!
Publish Date

Monday, 5 February 2018, 3:49PM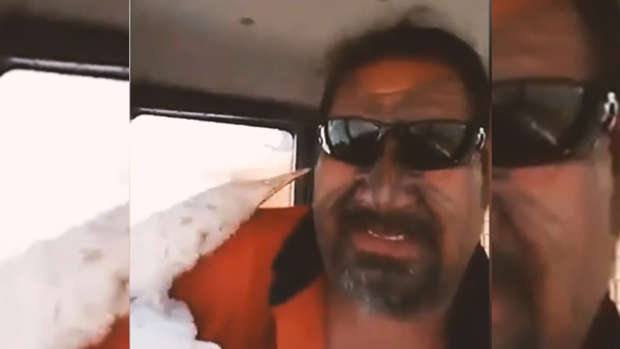 A Whakatane man who rescued a seagull with a broken wing has become an internet sensation after this video of the seagull attacking his face has gone viral.
Tahau, who lives in Whakatane, rescued the bird from the side of the road last month in Te Puke, where he works in a quarry.
He was driving his truck through the quarry when he noticed the bird sitting on the side of the road with a broken wing.
Unfortunately, the bird met an untimely death.
"My plan was to take it back to Whakatane where I live, but by the time I got home everything was closed down - the vet, and SPCA - so I thought I'd put him in a box with a blanket overnight. I gave him some wet bread because it looked like he was dry retching. When I came to check on him in the morning, he was as stiff as a rock, he had passed away" said Tahau. 
Tahau said he then chucked the bird over the fence of his property.
However, after realising the bird had made lots of people laugh, and made Tahau himself "famous", he decided to retrieve the deceased bird and give it a proper burial.
"I dug a hole, wrapped him up, and just put him down."
You are a good man Tahau! The world needs more people like you!
This article was first published on nzherald.co.nz/dailymail.co.uk and is republished here with permission.