This Kiwi city is one of the MOST expensive cities to live in, in the WORLD!
Publish Date

Monday, 21 January 2019, 11:54AM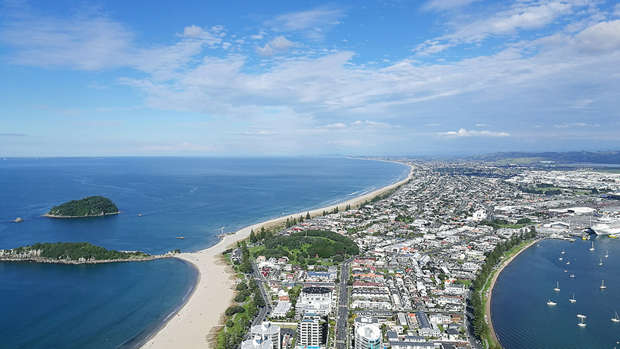 There's a Kiwi city that is less affordable to live in than cities like London and San Fransisco, according to a study out today. 
The 15th annual Demographia International Housing Affordability Study compared house prices to incomes in New Zealand, Australia, Canada, Hong Kong, Ireland, Japan, Singapore, the United Kingdom and the United States and found Tauranga had again out-stripped Auckland as this country's least affordable.
The world's most expensive city is Hong Kong, followed by Vancouver, Sydney, Melbourne, Santa Cruz, San Jose, Los Angeles - and then Tauranga.
Tauranga residents have a median household income of $68,800 per year yet its houses are a median $623,000, meaning it would take people in that city just over nine years to pay off a house, were they to pour every cent into their repayments.
In Auckland, it takes a slightly shorter time because although that city's houses are a median $845,000, Aucklanders' median household income is $94,400 per year, Demographia said.
READ MORE: Here are some of the cheapest cinemas to watch a movie in New Zealand!
Hamilton-Waikato is next least affordable, followed by Napier-Hastings, Wellington, Dunedin, Christchurch and Palmerston North-Manawatu.
"New Zealand's housing affordability has a severely unaffordable median multiple of 6.5," Demographia said. That is, using all a household income, it would take six-and-a-half years to pay off a median-priced home in this country.
Good luck buying those homes Tauranga! 
This article was first published on nzherald.co.nz and is republished here with permission.