This is how you lose weight by ONLY eating MACCAS!
Publish Date

Thursday, 15 November 2018, 7:56PM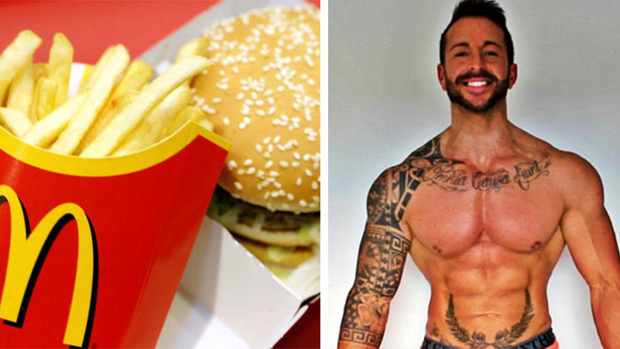 Thought eating Maccas was bad for you?!
A postie from the UK has somehow tried to prove that myth wrong by eating nothing but McDonald's for a month. Surprisingly, over the month he lost more than 7kg!
Ryan Williams, who is 29, completed the challenge over the month of October, and finished 7kg lighter than when he began, having lost just over two per cent of his body fat.

Photo / Mega
READ MORE: McDonald's are now selling a 48-piece nugget bucket?!
There's always a catch though, and it was revealed that Williams also spent an hour at the gym each morning during the challenge. 
He also didn't eat only certain items from the Maccas menu, by making a rule to eat everything off the menu at least once — including Big Macs, McFlurrys, salads, and bags of fruit.
Who's keen to try this?! We're off to Maccas!