The NRL hits back at homophobic fans after a picture causes outrage online
Publish Date

Sunday, 24 June 2018, 1:47PM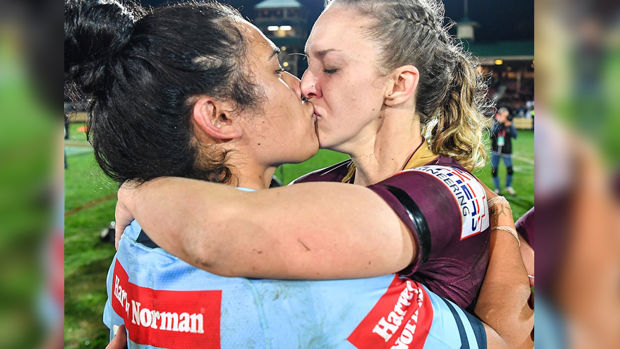 You wouldn't think that the NRL posting a picture of two people kissing would cause such an outrage in 2018 – but that's exactly what it has done.
The NRL has had to come to the defense of Karina Brown and Vanessa Foliaki who play for opposite sides and played against each other in a very thrilling match. 
The post in question is this one here:
The post isn't anything special, but the comments were horrifically toxic.
Karina and Vanessa have been in a relationship for the past for years – ever since they were selected to represent Australia's national rugby league team.
After one fan claimed that it was a 'bad move' on the NRL's part for posting it, the NRL promptly replied with:
"Welcome to 2018 … can't wait for you to join us!"
And to the ones that thought that the NRL was oversexualising rugby, they came back with:
"If we can post a photo of Cooper Cronk and his wife Tara kissing, then we can share a photo of Karina Brown and Ness Foliaki sharing a moment too."
A lot of people came out in support of the post: