The New Zealand NBL is set to kick off - but without the top two teams
Publish Date

Tuesday, 19 May 2020, 11:57AM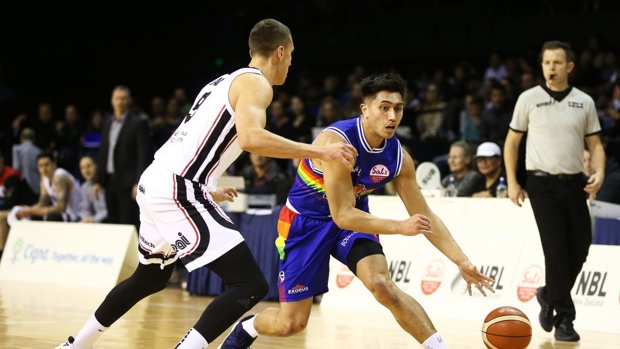 The New Zealand NBL competition is about to kick off again, but it'll look a lot different with organising revamping the format ahead of it's launch in June. 
The competition will be based in Auckland, and will run over six weeks from June 23. Teams will play up to three games per week. 
The teams confirmed for the competition are the Auckland Huskies, Canterbury Rams, Franklin Bulls, Manawatu Jets, Nelson Giants, and Taranaki Mountainairs. The Otago Nuggets take the final spot.
The Southland Sharks and reigning champions, the Wellington Saints will not join the competition. 
There are two new teams in the Auckland area with the Auckland Huskies and Franklin Bulls confirmed, while the Otago Nuggets to play their first season in the NBL since 2014.
There's no doubt 2020 has been a big test for everyone, including those in the sports sector. Chair of the NBL Board, Iain Potter, says the NBL management and teams have needed to think differently, and work together to create an exciting product for 2020.
"The teams have been willing to innovate to see the return of the Sal's NBL, which is so important for all of basketball. It lifts the game's presence in New Zealand tremendously, plus the League will see an international reach too. Young players will watch this and remember there is a pathway to the top in New Zealand, with Tall Blacks and US college stars on the floor."
For the first time in its history, the NBL will also feature a player draft. General Manager Justin Nelson says this will add to a competitive show for the fans and is a way of spreading the talent.
"We knew it was imperative that we adapted, showed creativity and came up with something new and exciting. We believe, together with our teams and players, we have developed a format that will work well in the current environment."