Couple take Kiss-Cam to a new level of awkward
Publish Date

Friday, 3 January 2020, 10:54AM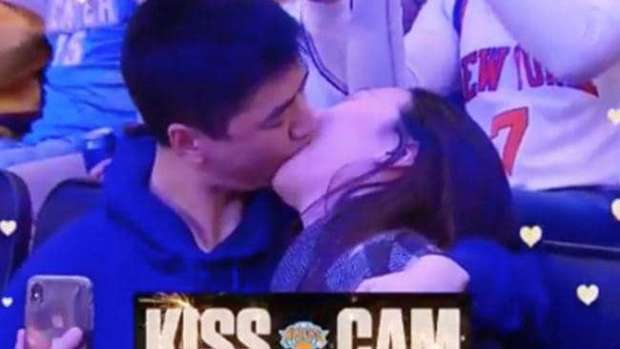 A couple at Thursday night's New York Knicks game against the Portland Trail Blazers at Madison Square Garden have gone viral online for their awkward make-out session.
The male fan smooched his partner in a pretty graphic way, before documenting the session on his phone. 
The moment went viral on Twitter, with people cracking up at the couple's intense make-out session.
One person said: ""If this game wasn't tough enough, they just showed a couple in full open mouth kiss for at least 10 seconds on the Kiss Cam. Get me out of here,". 
Twitter also noticed a young boy behind the couple reacting to the awkward encounter. 
The Knicks won the game against the Trailer Blazers 117-93.