The girl from the Baby Shark video - IS FROM WAIRARAPA?!
Publish Date

Thursday, 27 September 2018, 7:38PM
We know what you're thinking - WHAT?! 
The girl from the viral Baby Shark video now lives in Wairarapa. 
Elaine Kim Johnston moved to Masterton from Korea last November and had no idea the video she starred in two years ago would be something people are now going crazy over.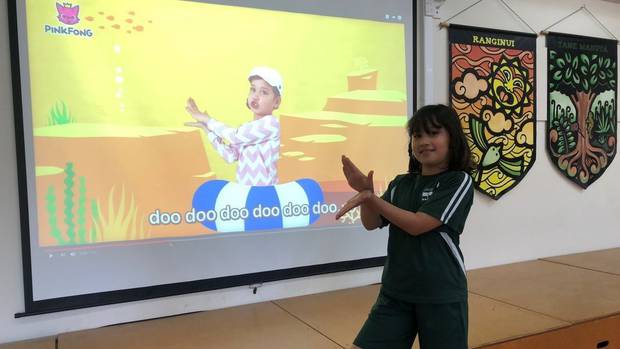 Photo / Thanks to the NZ Herald - Supplied
The video has now had almost 2 billion views worldwide after being released in Korea and then going viral in countries around the world like Indonesia, the Phillippines, Thailand, Italy and then the United States. 
Read More: Crack up Cronulla Sharks p**stake video goes VIRAL!
At first, no-one in Wairarapa knew Elaine was the girl in the video, but then her dad let it slip by telling a friend who knew children at her school, St Patrick's School.
Elaine's friends were excited when they heard the news.
"At first they said it was 'cool' and then they tried to do it and I had to judge who was better," Elaine said.
Even Kylie Jenner has got involved with the Baby Shark craze - even captioning an Instagram post with lyrics from the kids song. 
Although Elaine has left her former modelling life behind in Korea, she was keen to pick it up again in New Zealand and was hoping her 'Baby Shark' fame would help.
Who knew the Baby Shark craze had such a kiwi connection?! 
This article was first published on nzherald.co.nz and is republished here with permission.