The 'get that money' challenge that is going viral online
Publish Date

Wednesday, 5 June 2019, 4:17PM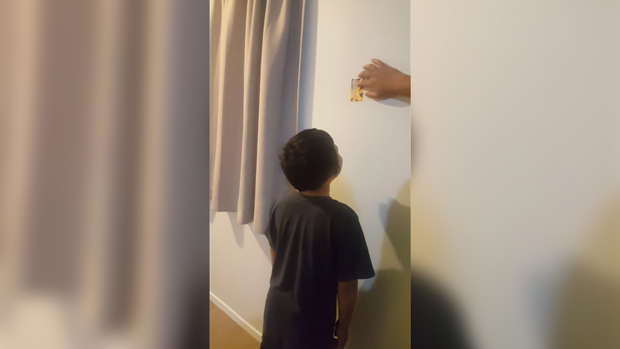 Another challenge is going viral online - this time the aim is to catch a credit card with your forehead, against a wall! 
The newest viral challenge has been popular with parents and their kids, telling them that they can 'buy whatever they want'. 
Facebook user Nga Vakatini posted a video online trying out the "get that money" challenge, captioning the post "We dem type of parents, Larf of da night".
The video has been a big hit, with over 280,000 views on the original video, and further views on other pages such as Māori Worldwide bring the total to close to half a million. 
The video is just one of many, with many trying the prank with workmates and friends, as well as their kids. 
In another video from overseas, the prankster's victim hits their head on the door EXTREMELY hard.
OUCH.