The Game officially reignites beef with 50 Cent
Publish Date

Monday, 28 March 2022, 12:49PM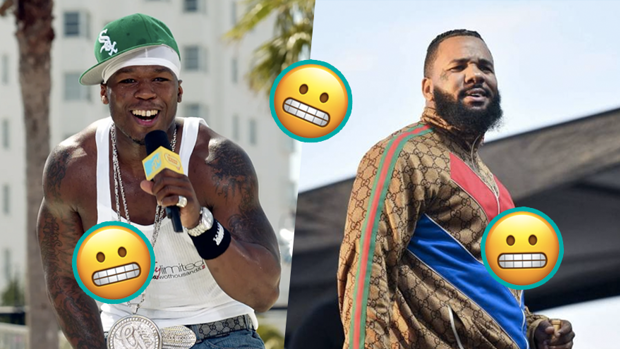 'Ayo Game, time to chill bro.
He went after Eminem a few weeks ago, and now The Game has reignited his famous beef with rapper 50 Cent saying "Your rap career died wit them lolli pop strap tank tops"...
Many rap fans have pointed out that The Game has an album on the way, and it seems he's using this as a method of getting relevant. 
In fairness to the Game, it does seem that 50 Cent started it this time - commenting on a video of Game getting snubbed by legendary producer Jimmy Lovine at a LA Lakers game. 
Commenting on the video, 50 Cent says "LOL the man didn't even look at him. Get this guy out of here 50 wrote the records. LMFAO".
50 obviously referring to the G-Unit days when 50 and Game were band mates. 
The video and comment was clearly noticed by Game though, as the rapper clapped back with some words of his own. Taking things to a new level. 
"N-gga, I ain't even see Mr. Burns," he wrote.
"If you wrote my records … write you one today and put it out n-gga! Your rap career died wit them loli pop strap tank tops … you a actor, [and] that's why you ran to tv […] leave this rap shit to n-ggas who can spell correctly and actually got bars, goofy n-gga!"
Whether it's to sell records or not, it's pretty clear there are still things that need to be settled between these two! Sheeeesh. 

Flava's Breakfast show with Stace, Mike & Anika are blessing your taringa each weekday morning from 6am. Make sure to tune in for all the stories, laughs and you may even get a song or two!