The 7 year old the internet is calling a 'freak of nature'
Publish Date

Wednesday, 13 February 2019, 6:46PM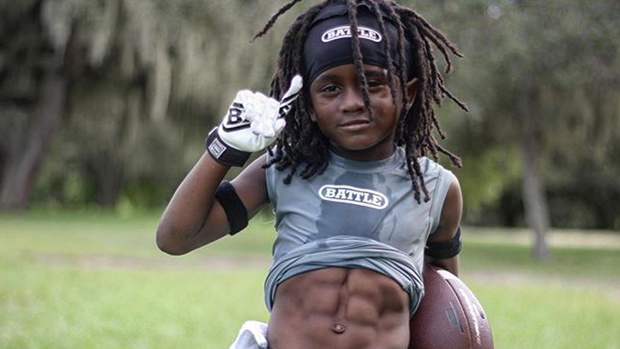 This kid is blowing the minds of many on the internet, and some are calling him the scariest thing on the internet. 
Rudolph Ingram, known as 'Blaze', from Tampa Bay, Florida, went viral about six months ago when basketballer LeBron James posted a video of him playing a game of American Football. 
Since then, his popularity has grown massively, with him setting up an Instagram account, operated by his father, where he is described as a 'fitness model'. 
Blaze is taking the world by storm in terms of his running, claiming a time of 13.48 seconds in a 100m dash, which if true is a world record - smashing the USA Track and Field record of 13.67 seconds for seven-year-olds. 
READ MORE: Kiwi fitness star Josef Rakich's Eden Park marriage proposal is the most extra thing we've ever seen
Is this kid the new Usain Bolt?!