Super Rugby players teach fans how to say their names properly!
Publish Date

Wednesday, 30 May 2018, 10:03AM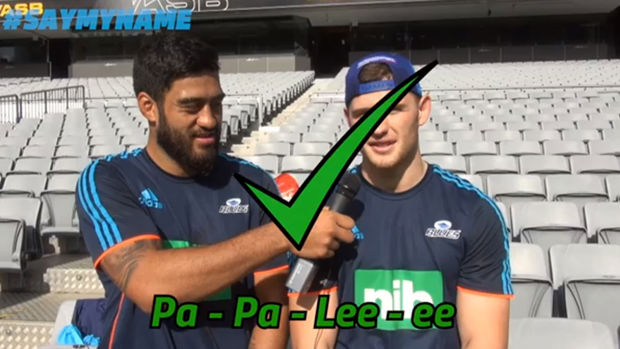 Super Rugby players seem to be a little fed up with people not pronouncing their names correctly! We know sometimes they have names that are about 29 letters long but we should try! 
So they've decided to give us a guide on how to say their names ahead of the latest Super Rugby round.
We couldn't help but have a little giggle at some of the names people come up with.
New Zealand Rugby posted a video called Say My Name to help celebrate cultural diversity but also give a number of players the chance to finally correct fans or commentators who've been mispronouncing their names.
Teams are based in New Zealand, Australia, South Africa, Argentina and Japan and matches being played across those five countries as well as Fiji and Singapore. Super Rugby is one of the most diverse sports competitions in the world with players coming from all different backgrounds.
New Zealand Rugby Head of Professional Rugby Chris Lendrum said: "This week we're taking a small step in celebrating how varied and different our backstories might be.
"All five Super Rugby teams are made up of players from a broad and rich range of backgrounds not just in terms of ethnic and cultural background. Each club has its own regional and fan community with distinct characteristics that set them apart from all other clubs.
"Players from each of the clubs have been sharing with us and their fans exactly how their names should be pronounced – and they've also shared some of the most common mistakes when people mispronounce.
"Players, and many of their families have told us, that it's okay to get it wrong, but they applaud people for making a real effort to get it right," he said.
Next time you pronounce someone's name, make an effort to pronounce it correctly, and if you don't know - just ask! I'm sure they'd be happy to let you know!